When you check in to your computer, Steam will launch immediately like other startup applications. Games will update automatically or appear online when you don't want them to, resulting in jammed bandwidth. Steam's auto-start feature is simple to disable. Keep reading to learn how to stop Steam from opening on startup.
Steam may use a lot of system resources when it first starts up on Windows. In some situations, it might cause considerable delays in the launch of Windows. This can be inconvenient for those who do not have high-end PCs with SSDs, especially if they use their computer for purposes other than gaming.
Fortunately, stopping Steam from launching on startup is a straightforward process. It merely takes a few basic steps and requires little to no technical knowledge. So, here is how to ensure Steam doesn't open automatically when the computer starts and only when you launch Steam.
How to Stop Steam from Opening on Startup
1. Using The Steam Client
Steam client is configured to start immediately when your PC boots up, and you sign in when you install Steam on Windows. The first indication of this might be the display of your friend's list or the main client window once you sign up. While this functionality isn't automatically updated on Mac, it functions in a similar manner when it is.
You may disable Steam from launching if you wish to lessen the demands on your PC or Mac when it boots up (and so speed up the boot process). When you disable this feature, Steam will only open when you manually run the client app.
Here are a few steps you should follow to stop Steam from opening when the computer starts.
Open Steam

Go to the upper left corner of the screen and click "Steam," then "Settings."

To discover the option you're searching for, go to the steam menu and select "Interface."

Turn off Steam when it starts up. Uncheck the option that reads "Run Steam when my machine begins" before clicking "OK" at the bottom.
After you've deactivated this "Run Steam" setting, your Steam client should only open when you specifically ask it to, such as to play games. Updating or reinstalling the client, on the other hand, may cause these settings to be reset, resulting in Steam starting up when your PC or Mac powers up again.
If this happens, repeat the steps above to stop it, or continue on to the steps below to guarantee that Steam does not launch automatically, even if the Windows settings to do so are enabled in the Steam client.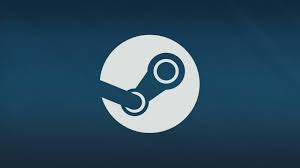 Image Credit: store.steampowered.com
2. Using Windows Task Manager
Most users should be able to stop Steam from automatically starting up after following the instructions above. If you're using Steam on Windows, another option is to block it from starting up in the Task Manager software.
If your Steam preferences are reset when the client is upgraded or reloaded, deactivating the client in Task Manager should prevent it from starting up immediately when your PC restarts.
Here is how to stop Steam from opening on startup using the task manager.
Select "Task Manager" from the right-click menu on the taskbar.

In your Task Manager window, go to the "Startup" tab.

Right-click on the Steam app to open it. Select "Disable."

When you restart your computer, Steam will no longer start up automatically.
3. Using System Preferences on Mac
You may disable Steam in the System Preferences program to ensure that it does not launch automatically on your Mac. This will override whatever Steam client settings you've made, preventing Steam from running when your Mac starts up.
Here are the steps you should follow to display Steam from opening on the startup process.
Go to the settings menu and click Apple > System Preferences.

Select Users and Groups from the System Preferences box.

Select the lock symbol at the bottom of the window to unlock the menu, then authenticate using your password or Touch ID credentials.

Select the Login Items tab once System Preferences have been unlocked. Steam will be mentioned here if it is configured to launch automatically when your Mac starts up.

Select Steam from the list, then click the minus button at the bottom to stop it from happening again.
Disabling Steam Services on Windows
While the methods above should prevent Steam from automatically starting up when your Windows PC boots up, you may want to make sure it doesn't by blocking specific Steam services. This functionality requires the Steam Client Bootstrapper service or Steam Client Service to function.
On the other hand, disabling this service may result in additional Steam troubles in the long term. If Steam doesn't open or update properly after you disable it, you'll need to restore and re-enable it to fix the problem.
Here are the steps to follow to disable these steam settings on the Windows key.
Open task manager from the start menu or taskbar.

Select the Services tab in the new Task Manager window.

Look for the Steam Client Bootstrapper or Steam Client Service item in the list.

Select Open Services from the context menu bar. If the service you selected does not appear in the Services window, look through the list of services to find it.

When you've found the Steam service, right-click it and choose Properties from the menu.

Select Disabled from the Startup type drop-down option in the Properties window.
As we have mentioned, this may cause issues with automatically updating Steam, so if you experience problems, you may need to restore this service later. Select the Stop button to stop the service if it is currently operating, then OK to save your selection.
Conclusion
Steam is configured as a default program when you install it, which means it will open anytime you log onto your computer. However, how to stop Steam from opening on startup varies on Windows and macOS. We have highlighted ways in which you can prevent Steam from opening on startup based on the operating system.